I've been waiting to show you how I finished the chevrons I made combining strips of quilting cottons with linen
(shown here).
The last time I showed you a
sneak peek
, I was at the quilting stage. I had so much fun using my vintage Singer 201 to free motion quilt swirls and circles using Aurifil 50wt. in colour #2835
(perfect colour match with the Sandi Henderson cotton).
The areas I wanted to emphasize were stitched multiple times - sort of a layering of threads to add colour onto the linen and to draw your eye to the design, just a bit more.
Once quilting was complete, I added a zippered backing (using more Sandi Henderson fabric from my stash - oh, how I love her fabrics!) and then used some Kona in Pond to make binding.
I made not one,
but two cushion covers!
What was with all that quilting of circles, swirls and such, anyways?

The idea was to stitch mirror images of the design, so that each cushion becomes one half of an picture. Meaning that when placed together you will see...
a butterfly!
Granted you have to look to see that each pillow is quilted as one half of a butterfly, but believe me, it's there. Hindsight on this project is that I should either have quilted in heavier thread or simply stitched my design onto plain linen. Next time, right? ;o) That's not to say that I'm unhappy with this finish. I love trying new ideas, such as those random chevrons, or trying a different style of quilting (I drew the butterfly on paper and then had to transfer the design onto the cushion cover for my free motion quilting).
Last, but not least, I'm loving the pillow inserts I bought today, especially for these new covers (which is why I was waiting to share this finish). These are the duck down pillow inserts from IKEA (couldn't believe how inexpensive these are) and I have to say how impressed I am with them. All my other pillows have poly-fil inserts and although that works, I have to say, the down inserts add something extra - especially for larger sized pillows. I'm glad I waited to show you this finish, because they looked rather sad before the down inserts.
I don't know about you, but I love a plump pillow. ;o)

Wishing you a happy weekend!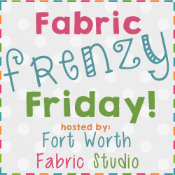 and with Kim
for